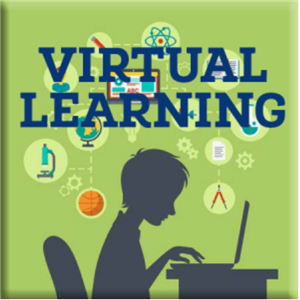 Parents and Guardians:
It is time for you to select how your student currently enrolled in virtual learning will receive instruction for the second semester of the 2020-2021 school year. The second semester begins January 25, 2021. Forms are available through your student's canvas page or on the Madison County Schools' website. Please complete one form per student. Changes will not be allowed once the form is submitted. The deadline for submitting the form is November 18, 2020 by 5:00 pm. Students currently receiving face-to-face instruction will not be able to enroll in virtual learning for the second semester of 2020-2021 school year.
Click here to complete the Enrollment Form.
Estimados Padres/Guardianes,
Ha llegado el momento de elegir, cómo su hijo (a) que actualmente está asistiendo a clases virtuales este semestre, recibirá instrucciones para el segundo semestre del año escolar 2020-2021. El segundo semestre comienza el 25 de enero del 2021. Los formularios están disponibles a través de la página de 'Canvas' de su hijo (a) o lo puede encontrar en el sitio web de las Escuelas del Condado de Madison (www.madisonschools.com). Por favor, usted debe llenar un formulario para cada estudiante.
IMPORTANTE: Una vez que usted envié el formulario, no podrá hacer ningún cambio. La fecha límite para enviar el formulario es el 18 de noviembre del 2020 a las 5:00 pm. Si el/la estudiante está actualmente tomando clases en persona, no podrá inscribirse en clases virtuales para el segundo semestre del año escolar 2020-2021. Si tienen preguntas sobre cómo hacer su elección, por favor, comuníquense con la escuela.
Haga clic aquí para completar el formulario para su(s) hijo(s).