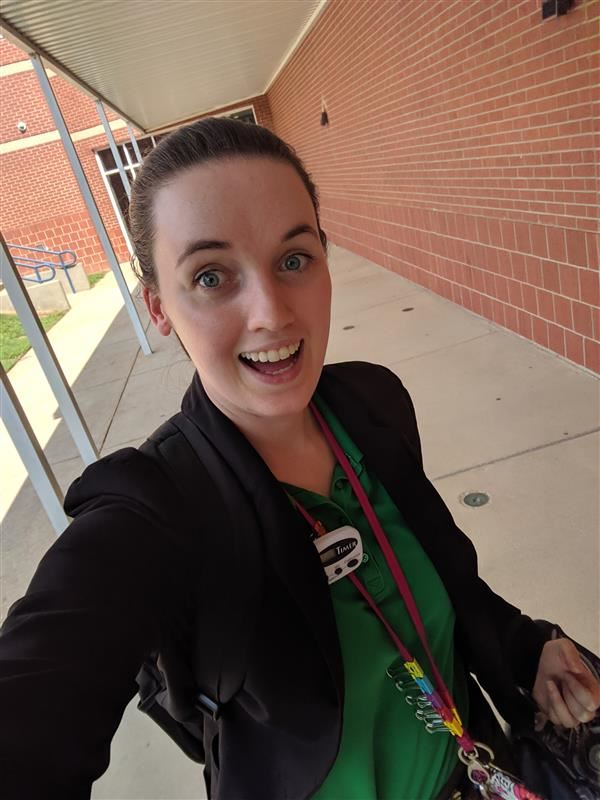 email: katie.jones@madison-schools.com

OTMS: 601.898.8730

Remind 101:

-Virtual: dbb78c

-4th Blk: 6faed4

-7th Blk: g348he
VIRTUAL: Click here to view the meet the teacher video.

Welcome to Spanish I! My name is Katie Jones.

This is my third year teaching at Old Town.
I graduated with a degree in Spanish from the University of Mississippi after studying abroad in Costa Rica for part of my senior year.
My primary focus in the University was on Spanish grammar and linguistics, though I also took courses in Spanish Literature.
I also minored in Teaching English as a Second Language.
I have done interpretation and translation in addition to teaching. I've loved to travel for my whole life.
I have been to 28 states and 3 different countries: Canada, Costa Rica, and Jordan.
My husband and I have been married for seven years and we have one very spoiled Siamese cat who I trained to high-five during the summer.

Spanish I is a high school credit course and is taught in Spanish. Students are to come to class every day with a charged Chromebook, notes, paper, and a writing utensil.
**For health and safety of all, students should have their own suppllies when they come to class.

Check Canvas frequently for updates. All assignments are posted on the Unit Calendar/Grid.