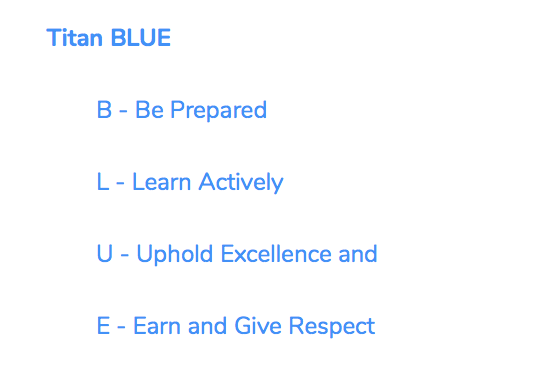 Here is a copy of the PBIS matrix. PBIS Matrix

Go to the www.otmstitans.com home page and look for the tab with "PBIS." When you open that tab, you should see another one with the calendar. This has the dates for the next PBIS bank and party days.

Make sure you are keeping up with your Titan Cash.