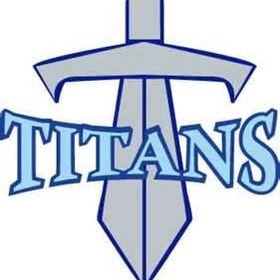 Theory and Applications of Culinary Arts I
Theory and Application of Culinary Arts I

Asya Love-Wynn, Instructor

Course Description:
Theory and Application of Culinary Arts I emphasizes real-world, hands-on practice of food preparation. Food preparation techniques included in this course include Mother Sauces, stocks, soups, potatoes, grains, fruits, and vegetables. Additional content will include service, communication, and management skills.

Units Covered:
o Safety Review and Mandatory Safety Test
o Unit 6 – Stocks, Sauces, and Soup
o Unit 7 – Communication
o Unit 8 - Management
o Unit 9 – Fruits and Vegetables
o Unit 11 – Potatoes and Grains
o Unit 12 – Building a Successful Career in the Industry

Grading:
o Daily Grades (Titan Blasters, Participation, Daily Assignments, Quizzes) – 40%
o Tests – 30%
o Kitchen Lab – 30%

Late Work, Attendance, and Makeup Work:
Attendance and participation are important for success in any class, but especially one as project-based and hands-on as this one. If you do not complete the classwork by the assigned deadline, you will lose 10% of your grade for the assignment. Likewise, if you must be absent from class for any reason, it is your responsibility to make up any work you missed. You will have 2 days for every 1 day absent (so, until our next block together), after which 10% will be subtracted, just like Late Work. Makeup work will be completed on paper regardless of whether the original version of the assignment was done on Canvas.