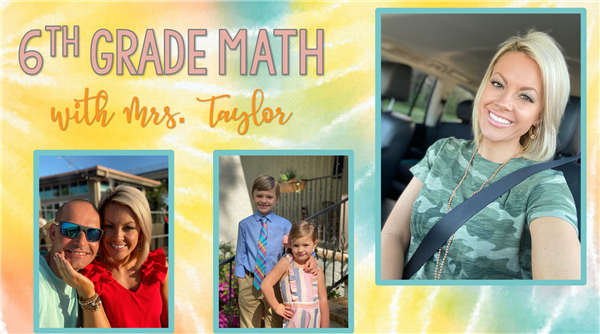 Welcome to 6th Grade Math! I am so proud to be your 2021-2022 Math Teacher! This is my 4th year teaching 6th-grade math at Old Town and I love my Titan students! Sixth grade is a really special place where our classroom community of students works together while we navigate this new environment and overcome challenges together!

My teaching hours are from 7:30 am - 3:30 pm Monday through Friday. I can be reached at ashley.taylor@madison-schools.com. Students (and parents who are observers) in Canvas can message me! I look forward to having a great year, I have some great things planned for you all!

"The decisions you make today define your tomorrow"