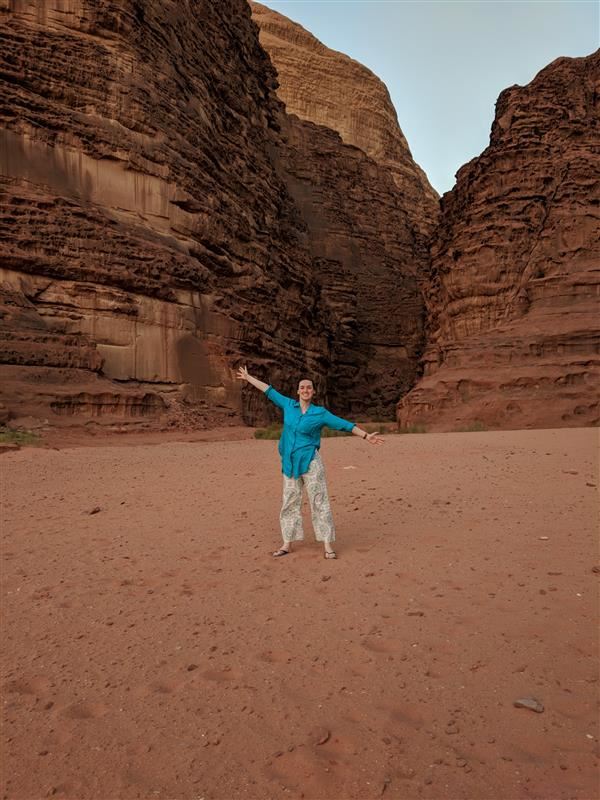 Phone:
Email:
Degrees and Certifications:
B.A. Spanish - University of Mississippi Spanish Endorsement K-12 English as a Second Language K-12
Sra. Katie Jones

¡Bienvenidos a la clase de español!

"Be the change you want to see in the world.

Sé el cambio que quieres ver en el mundo."

-Mahatma Ghandi

About me:

¡Hola! My name is Katie Jones. I teach Spanish I and this is my second year at OTMS. I graduated with a degree in Spanish from the University of Mississippi after studying abroad in Costa Rica for part of my senior year. My primary focus in the University was on Spanish grammar and linguistics, though I also took courses in Spanish Literature. I also minored in Teaching English as a Second Language. I have done interpretation and translation in addition to teaching.

I've loved to travel for my whole life. I have been to 28 states and 3 different countries: Canada, Costa Rica, and Jordan.

My husband and I have been married for six years and we have one very spoiled Siamese cat.

I love music. I play the organ, love to sing, and really enjoy Broadway musicals.

About my class:

Spanish I is a high school credit course and is taught in Spanish. Students are to come to class every day with a charged Chromebook, notes, paper, and a writing utensil.

Parents: Please encourage your student to come to class prepared and willing to participate. With few exceptions, each student enters my class knowing little to no Spanish, and that's okay. Often, students are afraid to speak or interact in Spanish because they are afraid to mess up. Everybody will mess up at some point, so there is no need to worry.

"OPTIMIST: Someone who figures that taking a step backward after taking a step forward is not a disaster. It is a cha cha." -Robert Brault

Also, students need to be studying Spanish 10 to 15 minutes each night to keep and further develop the language skills. This may come from reviewing notes, watching videos in Spanish from YouTube or Señor Wooly, doing practice assignments in Canvas, or practicing on Duolingo, Quizlet, or studyspanish.com. (See my hepful links page).