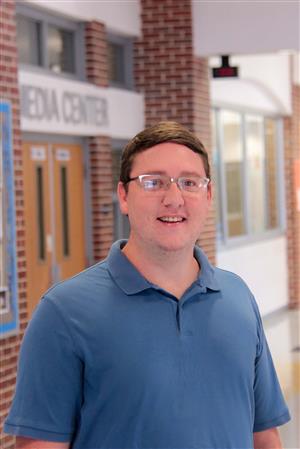 Email: sculpepper@madison-schools.com

Degrees and Certifications:

Bachelor of Music Education - Mississippi State University (May 2015)

Previous Educational Experience:

Colorguard Choreographer: 2010-Present

Kosciusko Junior High Head Band Director: 2015-2017

Kosciusko High School Director of Bands: 2017-2019



Steven Culpepper

Hello everyone! I am Steven Culpepper. I am extremely excited to be a member of the Titan family!

I am very honored and excited to be here at Old Town Middle School. I firmly believe that students involved in a music program learn valuable lessons they can take with them moving forward in life. They learn skills such as having to collaborate with others, how to manage their time, how to be a team player, and how to analyze things much deeper than notes, rhythms, and words on a page."

To keep up with your student, please click the button at the top of this page that corresponds to your student's band webpage.

I look forward to watching your student grow as both a musician and a person during their time here at Old Town Middle School.

Go Titans!